Discover the gastronomic restaurant
Hostellerie Bourguignonne, restaurant à Verdun-sur-le-Doubs
A warm, elegant and authentic room, just like the chef's cooking: the Hostellerie Bourguignonne restaurant reveals a beautiful space with a refined, modern and refined style, with grey and red tones that blend skillfully together. A little apart, a small cosy lounge area facing a beautiful fireplace, for confidential and intimate gourmet moments, with a view of the peaceful garden.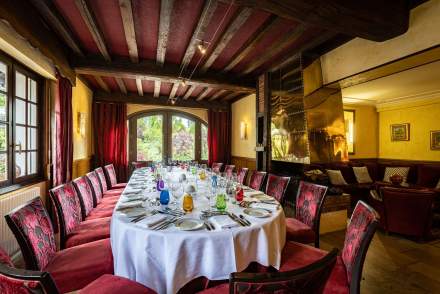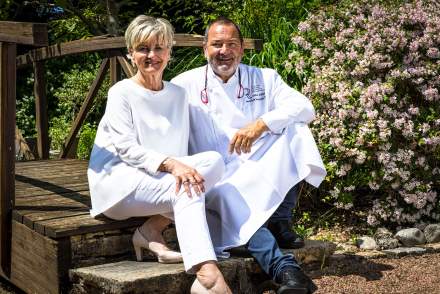 The chef
Didier DENIS is a generous and passionate chef at the Hostellerie Bourguignonne. He has received numerous awards during his career, including the silver medal at the first European Cup of Regional Flavours and in 2021 the Gault & Millau prize for the Tradition of Today.
The man who started out at the Café Restaurant de la Paix in Lyon and worked at the Four Seasons Hotel in Montreal, has been entertaining guests in his establishment since 1996, with friendliness and authenticity, while also keeping up with the times, with modern touches in his dishes.
Proof of his signature style, between local and modern, he signed the menu for the visit of the President of the Republic Emmanuel Macron to the region and appeared on the TV show "the best bakery in France" (M6).
the restaurant
Didier DENIS offers authentic and gourmet cuisine at the Hostellerie Bourguignonne, based on local know-how and products, while at the same time infusing modernity and audacity. Using local and seasonal products, Didier DENIS creates dishes with contemporary combinations of textures and flavours: this enthusiast loves to welcome, delight and please in his beautiful house and welcomes yo as if you were at home, to enjoy a true gourmet interlude in Burgundy.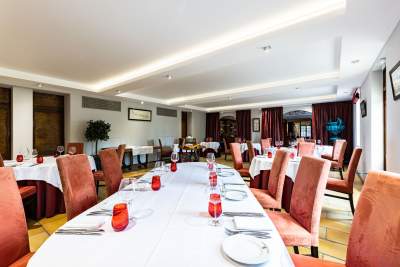 The signature
A speciality of Verdun-sur-le-Doubs, pôchouse is also the "signature" dish of Didier DENIS, who revisits it with a touch of modernity, without ever losing the taste of this emblematic dish, using firm-fleshed fish caught in the neighbouring Doubs and cooked in dry white wine. A recipe that is as gourmet as it is elegant, and one that is a pleasure to (re)discover on each visit.
Didier Denis is a member of the Pôchouse brotherhood and prepares the annual meal in Verdun-sur-le-Doubs, which brings together over 400 people from all over the world.
Verdun-sur-le-DoubsVerdun-sur-le-Doubs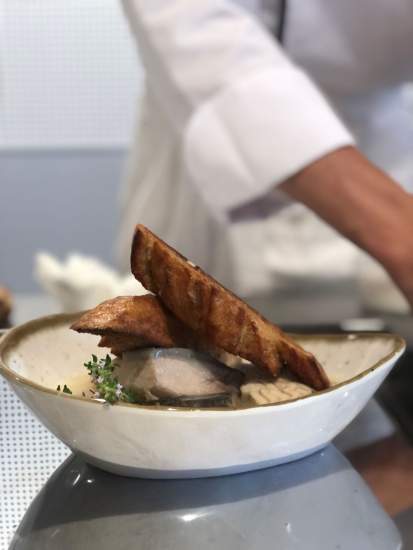 Wines list
A fine wine list to accompany the Chef's dishes: if the Hostellerie Bourguignonne's wine list, worked with passion, proposes wines from all over France, it pays a fine tribute to Burgundy, a wine-producing region which provides exceptional wines. The cellar of the establishment brings together nearly 800 references, carefully selected. Great houses rub shoulders with more confidential estates, with quality as the guiding principle. You will be surprised by rare bottles that you will not find anywhere else, unearthed through meetings and exchanges.
The chef Didier Denis, a great wine connoisseur, will give you personalised advice and also advise you on buying bottles to take away (on request).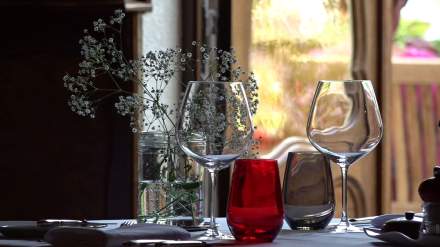 Cooking classes
.
A spirit of sharing, conviviality and delicacies! Come and experience a moment of culinary discovery in the kitchens of the Hostellerie Bourguignonne restaurant, alongside chef Didier DENIS.
To be experienced or given as a gift to your loved ones, this day, which starts in the morning at 8:30 am and ends at 5:00 pm, will be an opportunity to exchange ideas with a professional, to learn tips, to benefit from precious advice and to discover the secrets of the revisited, generous and inventive cuisine of an experienced chef. At the end of the day, you will taste the fruit of your work (5 courses - 2 desserts) to close a real break of conviviality and exchange at the Hostellerie Bourguignonne.
A la carte cooking classes are also available during your stay at the Hostellerie Bourguignonne, as well as incentive activities for seminars or when the establishment is privatised for your personal celebrations. Do not hesitate to contact the Hostellerie Bourguignonne by telephone on +33 3 85 91 51 45 or by email contact@hostelleriebourguignonne.comto discuss your requirements
Gifts
Surprise your loved ones with gift vouchers for gourmet lunch or dinner packages! Customisable and easy to book, they will allow you to surprise your loved ones all year round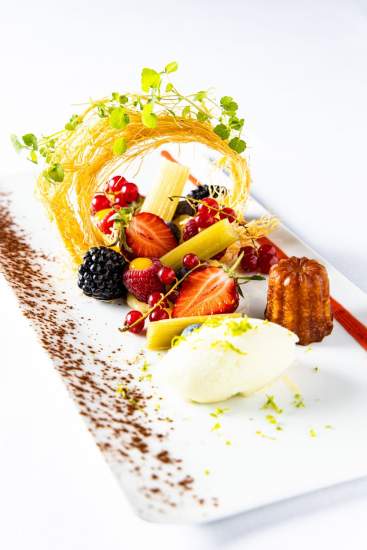 Informations & reservations
The Hostellerie Bourguignonne restaurant is closed on Sunday evenings, Tuesdays and Wednesdays for lunch. Meal tray concocted by the chef on Tuesday and Sunday evenings.
Gourmet brunch on certain Sundays.
To reserve your table, contact the establishment by telephone on +33 3 85 91 51 45 or by e-mail contact@hostelleriebourguignonne.com.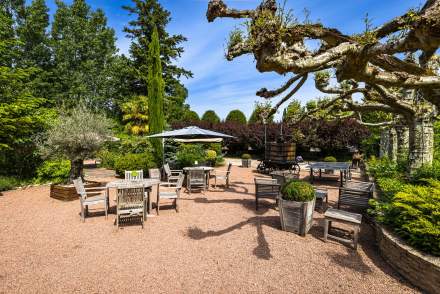 Hostellerie Bourguignonne's bar
A brown leather lounge, a warm bar and beautiful bottles of Rums and Whiskies to delight the connoisseurs and surprise the curious: the bar of the Hostellerie Bourguignonne, between the cosy lounge and the elegant restaurant room, invites you to relax. Before your meal to whet your appetite or after your gourmet moment, during your seminars or family meals in Burgundy, come and taste carefully selected high quality spirits.